Al Marines' Memorial Theatre di San Francisco
A poco più di 400 anni dalla nascita di Frà Daniele da Castrovillari la sua opera superstite "La Cleopatra" ritorna in scena.
Una grande operazione artistica, culturale e di ricerca che si deve principalmente alle capacità umane e professionali di una grande artista, Céline Ricci, giovane ma già apprezzatissima soprano che possiede ed esercita un ottimo gusto musicale ed interpretativo.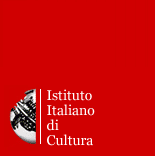 Il 12 marzo, presso l'Istituto Italiano di Cultura di San Francisco diretto da Paolo Barlera, si è tenuta una importante serata culturale organizzata da Ars Minerva durante la quale la dott.ssa Anna Claut rappresentante della Biblioteca Nazionale Marciana, una delle più grandi biblioteche italiane e la più importante di Venezia, ha presentato la Collezione Contarini a cui appartiene il manoscritto de "La Cleopatra". C'è stato poi il contributo del dott. Paul Miller della Cornell University che ha esposto le sue riflessioni sulla lodevole iniziativa di riportare in scena l'opera di Daniele da Castrovillari ed infine è intervenuto Joe McClinton del Middlebury Institute of international Studies di Monterey che ha parlato della traduzione del libretto in lingua inglese.
March 9, 2015 - exciting message from Ars Minerva:
"Dear Friends,
The premiere of La Cleopatra is now in less than one week! We are very excited to bring back to life this beautiful music and share with all of you. Please see below some pictures of our rehearsals:)...
Ars Minerva Team"
March 13, 2015 - another important message from Ars Minerva:
Dear Friends,
We had a lovely evening [March 12th @6.30pm] hosted by the Italian Cultural Institute in San Francisco. We would like to thank our wonderful speakers: Anna Claut, Dr Paul Miller, Joe McClinton, and Paolo Barlera. See some pictures below.
Now it is time to share this Opera with all of you!
See you on Saturday March 14th (7.30pm) and Sunday March 15th (2pm) at the Marines' Memorial Theater.
These talented young artists we make our most sincere congratulations.

>>qui per i Tickets<<
---
Ecco alcune immagini della bella sala, il Marines' Memorial Theatre di San Francisco, dove il 14 e 15 marzo 2015 avverrà il "ritorno" di Daniele da Castrovillari con le melodie de "La Cleopatra" primo "drama in musica" dedicato a questa famosissima regina ed alla sua tragedia.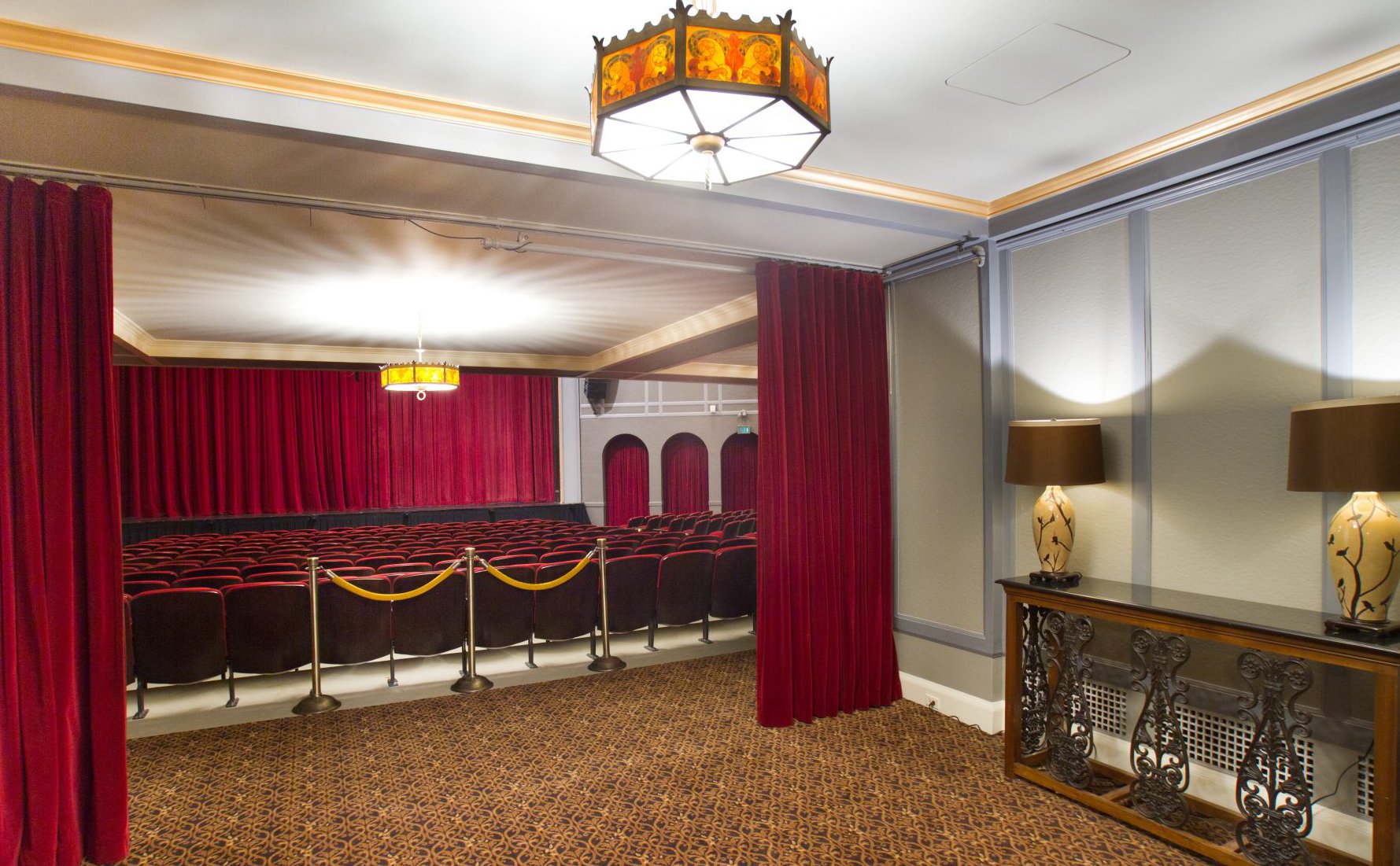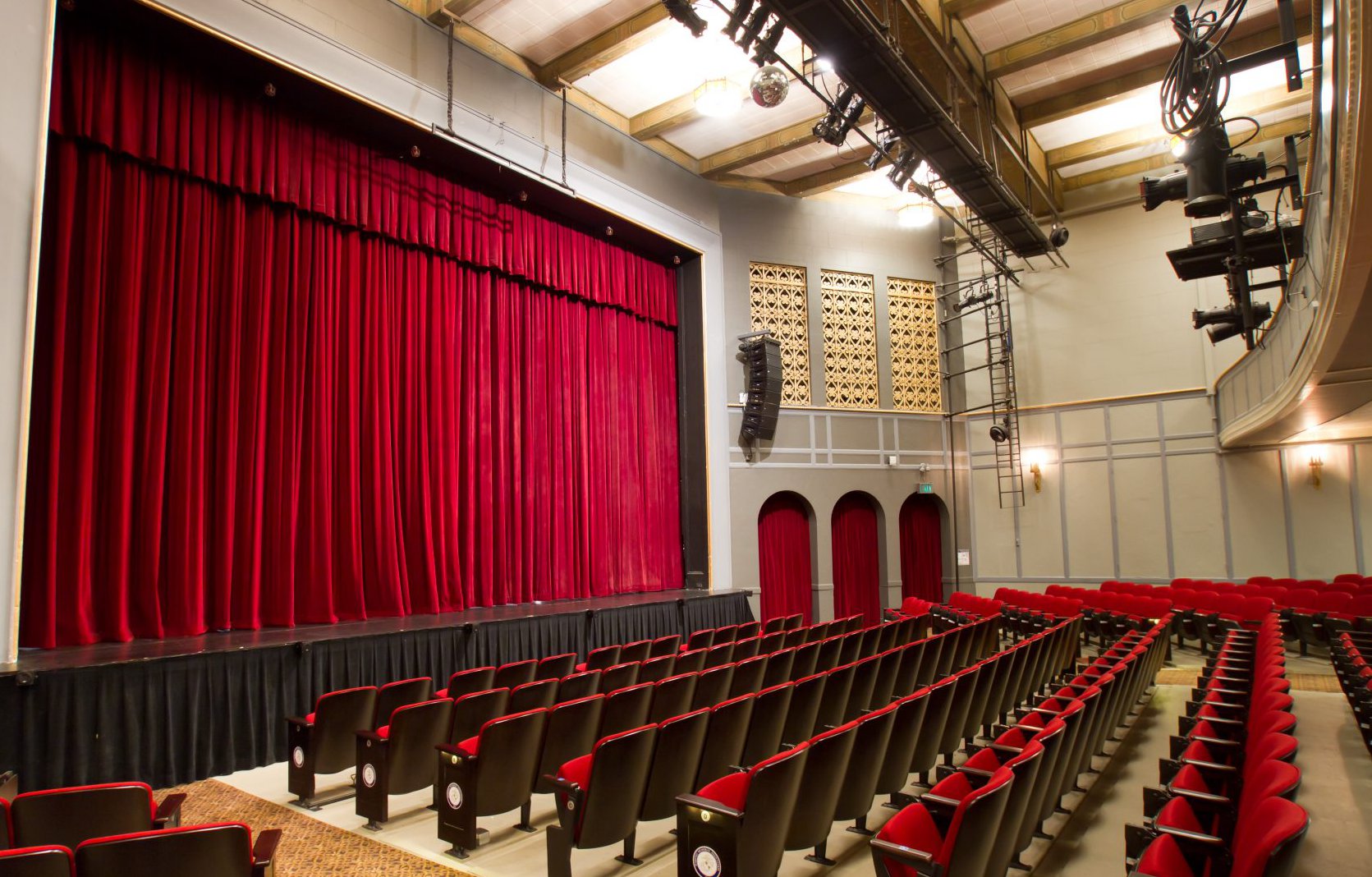 ---
CÉLINE RICCI AND NATHALIE CARDUCCI ON THE RADIO
Céline Ricci (Artistic Director) and Nathalie Carducci (First Violin) with Sarah Cahill in the program "Revolutions Per Minute" on KALW 91.7FM at 9.30pm on March 1st (courtesy of Ars Minerva)